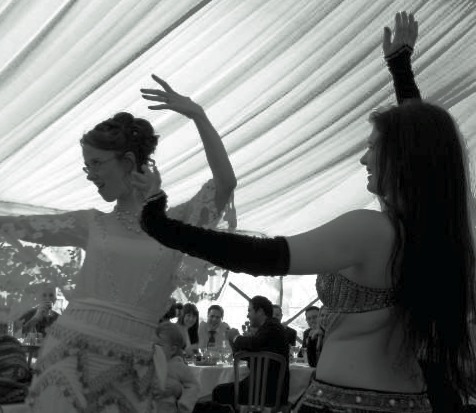 Perfect for a hen night, henna party, engagement party, team-building workshop, girls' night in or birthday. Mini-workshops (a series of half-length workshops) are also popular at expos, festivals and open days. Watch a short performance, then learn to do it, as our bellydance instructor passes out coin belts and teaches you and your guests a fun choreography.
This can be combined with a drumming workshop, with some participants learning to dance and others learning to accompany the dancers on the drum — then putting it all together at the end with a short choreographed song. Drumming and bellydance workshops together are a particularly good for mixed-gender and/or very large events.
If you're feeling ambitious, you can also book an instructor before your event and have a performance-ready group or solo piece to surprise your friends!