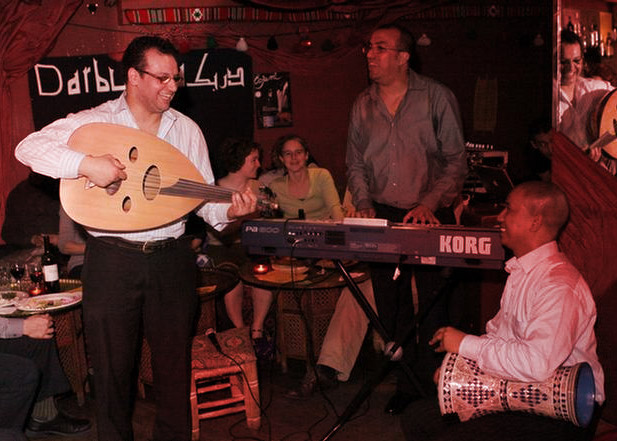 Live music adds to the atmosphere of any event, and Hafla offers an array of musical choices.
Soloists, trios, or spectacular full bands
Musicians may be all women
Musical styles include Turkish, Arabic (Egyptian classical, beledi, Lebanese. zeffa bands) Kurdish, Armenian, Jewish (Sephardic, klezmer and fusion), Algerian/rai, zaffa drumming and East-West fusion
Background music and/or dance music. We can also provide any number of drummers for your wedding zaffa in any regional style, though we primarily represent Egyptian artists
Musicians can perform alone or in conjunction with a bellydancer, fire dancer, or snake charmer.
Looking for Asian music? We also have dhol players to perform on their own or accompany our Bollywood dancers.